1/1
'Yoni' (2018), Prue Lang. Photo by Gregory Lorenzutti for Dancehouse
PROJECT F is a kinaesthetic engagement with feminism, felt via a particular focus on female figures from 12th century until now. It uses the parallel stories and music from historic and modern day trailblazing women – Hildegard von Bingen (b. 1102) and Princess Nokia (b. 1992) – as provocations to explore notions of feminist utopia, in choreographic terms.
Saint Hildegard Von Bingen was a great mystic, writer, naturalist scientist, doctor, polymath and music composer, attracting countless disciples though her detailed visions, while Princess Nokia is a fiercely independent female rapper and mystic with radical intersectional feminist agenda and a burgeoning following – a kind of contemporary urban saint. Though 1,000 years apart, their enlightened and visionary thinking provides a springboard to explore and investigate the powers that incite us to project ourselves into a feminist utopian future. PROJECT F is created with an all-female team (choreographer, performers, composer, designers, producer, dramaturg etc.) to illuminate outstanding achievements by Melbournian women. The team are diverse in age and background, yet all with feminist concerns and a strong aspiration to present positive and powerful female role models for broad audiences. At the heart of this investigation is the shared experience of the human body from an explicitly female perspective and celebrated through the female body.
Concept and Direction: Prue Lang
Choreography: Prue Lang in collaboration with the dancers
Performers: Jana Castillo, Amber McCartney, Lauren Langlois, Niharika Senapati
Dramaturgical reflection: Philipa Rothfield
Lighting design: Jenny Hector
Sound design: Chiara Costanza
Costume design: Karine Larché-Ndour
Producer: Alison Halit
Prue Lang was a 2018 KCA commissioned artist. This is the full-length version of the initial work.
---
Dancehouse 2020 Keir Choreographic Award Public Program
Presented by Dancehouse in partnership with Abbotsford Convent, LGI/WYXZ, Temperance Hall, Chunky Move, The Commons/Fringe, University of Melbourne/Victorian College of the Arts, The Mill Adelaide
Dancehouse's Keir Choreographic Award (KCA) Public Program accompanies the KCA competition and is an integral part of this initiative and of Dancehouse's ongoing commitment to promote dialogue, reflection, accessibility and criticality for the art form, its makers and its audiences. It aims to cross-pollinate an array of outstanding thinkers and practitioners from the dance field and other communities of thought  in order to provide a unique context in which to consider the deep, subtle ways that dance, with its multiplicity of choreographed and embodied manifestations, connects to the social, the ethical, the political and as importantly, to our most inner selves.
---
Read More
Prue Lang is a choreographer based in Melbourne, following 17 years living and working in Europe. Her projects are characterised by her rigorous choreographic innovation, conceptually driven aesthetics and exploration of choreography in the expanded field. Lang advocates feminism and environmental sustainability in her mode of artistic production. Lang was a leading soloist and choreographer of the Frankfurt Ballett and The Forsythe Company, before establishing herself as an independent choreographer. Her works have been presented in festivals, theatres and museums throughout the world including Theatre National de Chaillot Paris, Festival Faits d'hiver, Maison Rouge Paris, Tanzplatform Deutschland, Mousonturm Frankfurt, Tanzhaus NRW Düsseldorf, HAU Berlin, STUK Belgium, TATE Modern London, REDCAT Los Angeles, NGV Melbourne and Dance Massive. Awards include: Most Outstanding Dancer, Most Outstanding Choreographer, Most Innovative Production by Europe's Tanz's Annual Critics' Survey, PRIX ARS ELECTRONICA for Hybrid Art, Green Room Awards for her Design, Original Choreography and Best Ensemble in Australia.
Lauren Langlois is an established performer, teacher and emerging choreographer. She began her career with the Australian Dance Theatre and Sydney Dance Company before relocating to Melbourne. Since 2012 she has worked with Anouk van Dijk intensively at Chunky Move and has collaborated independently with Antony Hamilton, Stephanie Lake, Lina Limosani, Larissa McGowan, Lucy Guerin Inc, Force Majeure, Ross McCormack, Samara Hersch and Chamber Made. Lauren became a certified Countertechnique teacher in 2016 and enjoys teaching in Australia and overseas. In 2017 she was the recipient of the Tanja Liedtke Fellowship and has since been commissioned to choreograph works for Chunky Move and Sydney Dance Company. Lauren has performed in Prue Lang's SPACEPROJECT (Dance Massive 2015), STELLAR PROJECT (Dance Massive 2017) and YONI (Keir Choreographic Award 2018). In May 2020 she will be relocating to Brussels to perform with Belgium-based dance theatre company Peeping Tom for the world tour of Diptych/Triptych
Amber McCartney is a Melbourne-based freelance dance artist. Since graduating from the Victorian College of the Arts in 2012, she has worked for several Australian companies and independent artists. She has performed for Chunky Move Token Armies, Lucy Guerin Inc Metal, Dancenorth OneInfinity (Gideon Obarzanek), Antony Hamilton Projects Number of the Machine, Tasdance Reactor and James Batchelor Red Shift, Island, with international tours of Deepspace, Multiplication, Violence & Metasystems. Amber has been working closely with Prue Lang since 2011, performing in PROJECT F, YONI, STELLAR PROJECT, SPACEPROJECT and NGV Triennial.
Niharika Senapati is a freelance artist working across dance, theatre, sound design and teaching. Since 2012, she has been performing/touring with Chunky Move, working closely with director Anouk van Dijk. Chunky Move works include: An Act of Now Anti-Gravity Rule of Thirds and Depth of Field. She was also choreographic assistant for Safe Places (Schauspiel Frankfurt, 2016) and Complexity of Belonging (Melbourne Theatre Company, 2013). Niharika most recently performed in Trustees by the Belarus Free Theatre for Malthouse Theatre (Melbourne Festival, 2018) and Replay by Eszter Salamon (Abbotsford Convent, 2018). She was sound designer for DanceQuietRiot (Emma Fishwick, 2018), E/Merge (Lauren Langlois, 2018) and Our Sandman (Rebecca Riggs-Bennett, 2019). Niharika has also worked with Ian Strange, Ho Tzu Nyen, Lucy Guerin, Rachel Arianne Ogle, Emma Fishwick, Jacob Lehrer, Jessica Arthur and Didem Caia. She performed in Prue Lang's first development PROJECT F at the Abbotsford Convent in Dance Massive 2019.
Jana Castillo is a performer based in Australia. Since 2010 she danced and toured internationally with Shaun Parker and Company, Force Majeure, Dance Integrated Australia, Opera Australia, Nimby Opera, Okareka Dance Company, Footnote NZ Dance Company's ChoreoCo, The Conch, Kowhiti Festival, the World of Wearable Arts and Weta Workshop for Dawn of the Planet of the Apes and The Hobbit: The Battle of the five Armies where she was a Motion Capture Stunt Woman. In 2017, Jana collaborated with Meryl Tankard on her film MAD and joined Australian Dance Theatre under Garry Stewart's directorship where she performed National and International performances of Super Nature, Be Yourself, The Beginning of Nature, North/South and Tanja Liedtke's construct. In 2018 Jana was awarded the Australian Dance Award for Outstanding Performance by a Female Dancer for her role in construct. In 2019 Jana is a featured artist in SBS documentary Perspective Shift about Australian artists living with disabilities.
Chiara Costanza is a music composer and performer based in Melbourne. Classically trained in piano and later exposed to electronic music, Chiara has been an active composer and music producer since 2014. Her work ranges across composing music for film and TV, creating electronic music for live performance, composing soundscapes for immersive environments and art installations, and the experimental use of field recordings with analogue and digital synthesis. She recently composed for Cannes Film Festival Palme D'Or Winner short film All These Creatures, STAN Series The Other Guy, and for contemporary dance choreographer Prue Lang's TOWARDS INNUMERABLE FUTURES with Sydney Dance Company. She is currently composing the score for a feature film. In the past couple of years, Chiara has also been a sessional lecturer at Monash University in Melbourne in the Creative Music Technology Department, as well as a tutor for students at the Melbourne University Conservatorium of Music.
Jenny Hector met Prue when the both studied at VCA, and then designed lights for her work Stellar in 2017 receiving a Green Room Nomination for Lighting Design. Jenny has worked nationally and internationally. Most recently Jenny designed the set and lighting for X-Risk in Kupio, Finland and lights for Sydney Chamber Opera's Howling Girls for Tokyo Festival. She designed the lights and co-designed the set for Jo Lloyd's Overture for Melbourne Festival, and designed lights for Guts Dance Perception Experiment Guadalajara Mexico, Finucane & Smiths Shanghai Mimi, Sydney Festival and Kamila Andini's The Seen and Unseen, Jakarta and Singapore for Aisatopa. Jenny Hector is the recipient of two Green Room awards and received the 2017 Green Room Award for Technical achievement.
Dr. Philipa Rothfield is honorary Professor in Philosophy of the Body at the University of Southern Denmark, also honorary Senior Lecturer in Politics and Philosophy at La Trobe University, Melbourne. She is Creative Adviser at Dancehouse, Melbourne, and co-editor of the Dancehouse Diary, an interdisciplinary journal of dance, culture and politics. Her book, Dance and the Corporeal Uncanny, will be published by Routledge Books in 2020. She has a profile in dance phenomenology in the field of dance studies (Routledge Dance Studies Reader, 2nd and 3rd Editions), is co-author of Practising with Deleuze, Design, Dance, Art, Writing, Philosophy (Edinburgh University Press, 2017), and co-editor, with Thomas F Defrantz, of Choreography and Corporeality (Palgrave Macmillan, 2016). She is a dance reviewer, with over 80 reviews to her name, is co-chair of the dance panel of judges for Melbourne's Green Room Awards and was an intermittent dancer for many years. She also practices the Alexander Technique, Feldenkrais and Qigong.
Karine Larche was born and raised in Mauritius and has studied and worked in France and Australia. After earning a Masters Degree in Literature from La Sorbonne, Paris, she graduated as a Costumier from France's most prestigious performing arts school (ENSATT). Thereafter, she acquired extensive experience both in performing arts (Comédie Française) and  haute-couture (Givenchy, Dior).  After moving to Melbourne, she worked for many years in the Costume Department at The Australian Ballet. She is currently completing a Master in Design for Performance at the VCA.
Alison Halit is a producer & curator who works with artists, venues, and festivals with shared interest in contemporary and experimental performance to produce intercultural projects, platforms, collaborations, co-creations, tours, residencies. She's worked extensively in Australia, Europe, Nth America and Asia and is currently co-leading with théâtre Garonne (Toulouse) a three-year French / Australian exchange which began October 2019 with Australian artists touring to: Théâtre Bois de l'Aune (Aix-en-Provence), La Commune (Aubervilliers), Festival d'Automne (Paris), FAB Festival (Bordeaux), TheatredelaCite, La Biennale Festival and théâtre Garonne (Toulouse). Other recent tours include: Nottdance (Nottingham) Usine C (Montreal), the Venice Biennale, Taipei Arts Festival, Tanzquartier (Vienna), Le Printemps de septembre (Toulouse), Baltic Circle Theatre Festival (Helsinki), SPRING Festival (Utrecht), TBA Festival P.I.C.A (Portland), Tanzhaus Zurich, Lonely in the Rain (Kuopio), Hiroshima (Barcelona). She has forthcoming work travelling to PICA (Perth), Recontres Chorégraphiques Internationales (Paris) and New Baltic Dance Festival (Vilnius).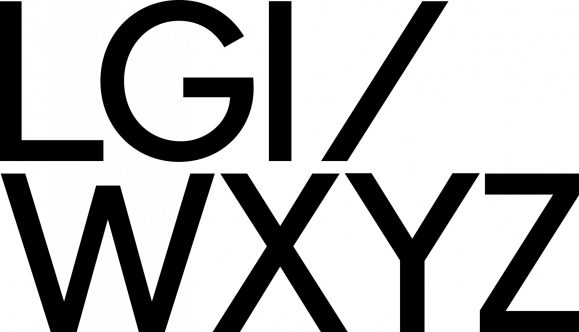 The Keir Choreographic Award Dancehouse Public Program is presented by Dancehouse in partnership with City of Yarra, Abbotsford Convent, Faculty of the VCA and MCM | University of Melbourne, Temperance Hall, Chunky Move, Lucy Guerin Inc., Common Rooms and The Mill. Dancehouse would like to warmly thank the Keir Foundation for making this public program possible. Accomodation proudly supported by City Tempo.
This project is also supported by Creative Victoria.