1/5
'Bodylex' (2021), Rhys Ryan. Photo by Caitlin Dear.
Bodylex is a timely new dance work that explores the physical effect of legal systems on the body. Laws are designed to regulate human behaviour. How our bodies are constituted through these superimposed pressures is a complex phenomenon. We must constantly navigate — deliberately or unconsciously — the tension between externally fixed rules and our subjective desires. Do we resist, conform or adapt? The answer is at once choreographic and political. Dance artist and lawyer Rhys Ryan forges creative links between legal theory and choreography in this arresting new work for three dancers. By isolating embodied responses to rule-based systems, Bodylex probes bigger questions about power, agency and authoring our own futures in a world of colliding sovereignties.
Choreographer: Rhys Ryan
Performers: Isabelle Beauverd, Piaera Lauritz, Emma Riches
Voiceover: Zoe Boesen
Sound design: Robert Downie
Lighting design: John Collopy
Download Season One 2021 Program
---
Package: See MOTH and Memoria del Cuerpo Vivo too for $55—75 >> BOOK ALL THREE
Read More
Rhys Ryan is a dance artist whose practice encompasses performance, choreography and critical writing. He trained at the VCA and has worked as a dancer with Stephanie Lake, Russell Dumas, Anouk van Dijk, Kate Denborough, Linda Sastradipradja, Phoebe Robinson and Chunky Move. His choreographic credits include Condition (Dancehouse 2020), Synthetic Upper (VCA 2017) and, with collaborator Piaera Lauritz, Colour Correction (Melbourne Fringe 2018, Adelaide FringeVIEW 2020) and Self Repair (Melbourne Fringe 2017). Rhys is also a lawyer and legal academic, and writes on dance for Limelight, Dance Australia and Dance International.
Isabelle Beauverd is a freelance dance artist from Naarm/Melbourne. She has performed for Siobhan McKenna, Chunky Move, Sandra Parker, Victoria Chiu and Arts Fission, Emma Riches and Jack Riley. Upon graduating from the Victorian College of the Arts, Melbourne University in 2016, Isabelle received the Choreographic Development Fund Award. Her choreographic works include Bottom Line (Melbourne Fringe Festival 2016), Grapple (commissioned by Melbourne University 2019) and Surge (awarded Best Dance, Melbourne Fringe Festival 2019).
Piaera Lauritz is a Naarm/Melbourne based dancer, choreographer and internationally screened filmmaker with a BFA in Dance from the Victorian College of the Arts. She has danced with makers such as Stuart Shugg, Nat Cursio, Phillip Adams, Kate Denborough, Alisdair Macindoe, Lilian Steiner and Broad Encounters production company. As the 'Peas' of 'Peas and Rice', Piaera has co-presented Self Repair (2017) and Colour Correction (2018) as part of the Melbourne Fringe Festival with collaborator Rhys Ryan. Her films have been screened at festivals in eight countries, with her 2019 work (like a) Less Dense Brick winning Best Film at Multiplié Dance Film Festival in Norway, and Softer Terracotta a 2020 semi-finalist at Dumbo Festival in New York.
Emma Riches is a Naarm/Melbourne based dance artist who graduated from the VCA in 2015 with a BFA in dance. Emma has worked with notable makers including Victoria Hunt, Jo Lloyd, Phillip Adams/Matthew Bird, Siobhan McKenna, Alice Will Caroline, Nebahat Erpolat and Adele Varcoe. Her choreographic work has been commissioned for the University of Melbourne and presented at M1 CONTACT Festival (Singapore), Sunshine Art Spaces, MPavilion and Dancehouse through the Emerging Choreographers Program. Emma is currently a part of Exquisite Corps, a cohort in residence at Temperance Hall.
Robert Downie is a composer, producer and sound designer seeking to combine the memories of days past with visions of the future. He has written scores for numerous contemporary dance works, theatre shows, and short films, and has had music featured on TV shows. He is also an active member in the Melbourne music scene, with mixing, mastering and production credits on over 30 records.
John Collopy is a lighting designer whose work has been seen on stages in Melbourne, Sydney, Perth and Brisbane. His credits for dance include Dark Points (Die Angle, Melbourne Fringe 2019) and Inside (Milly Cooper, Undercover Artist Festival Brisbane 2017), and for circus, Sensory Decadence (One Fell Swoop/Gasworks) and Kilter (One Fell Swoop/White Night). The bulk of John's design is for theatre, where his credits include various works for The Bloomshed (The Nose, The Market is a Wind-Up Toy, Paradise Lost and the upcoming production of Animal Farm). His other most recent credits include Slut (The Burrow), New Balance (Before Shot/Theatre Works), Thigh Gap (La Mama), WRATH (KXT/Melbourne Fringe), Rust (Midsumma) and Helping Hands (A_tistic/La Mama).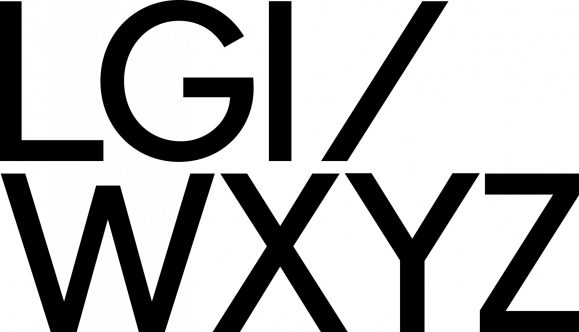 This work has been supported by Yarra City Arts and Lucy Guerin Inc. through a studio residency at WXYZ Studios.