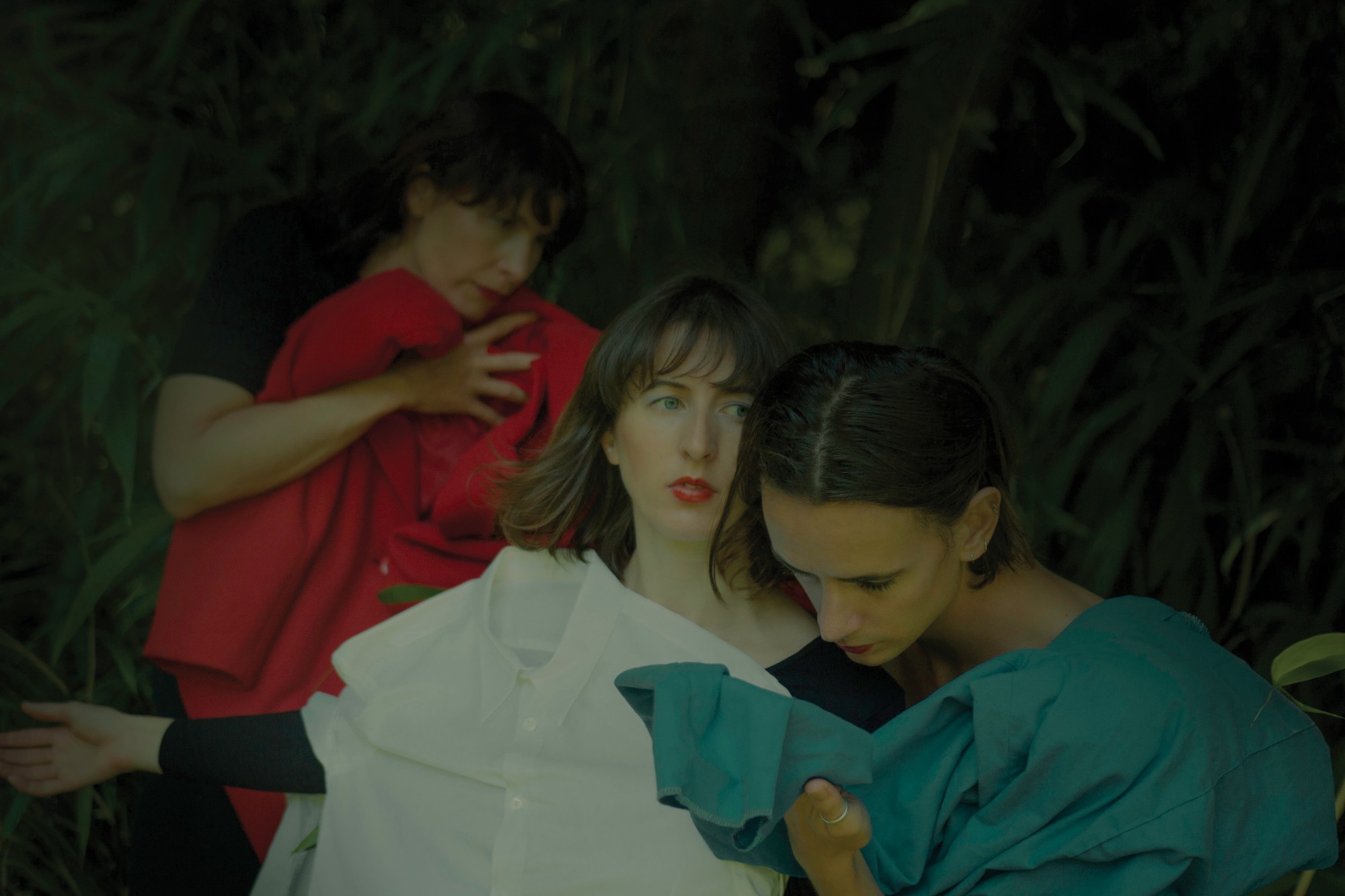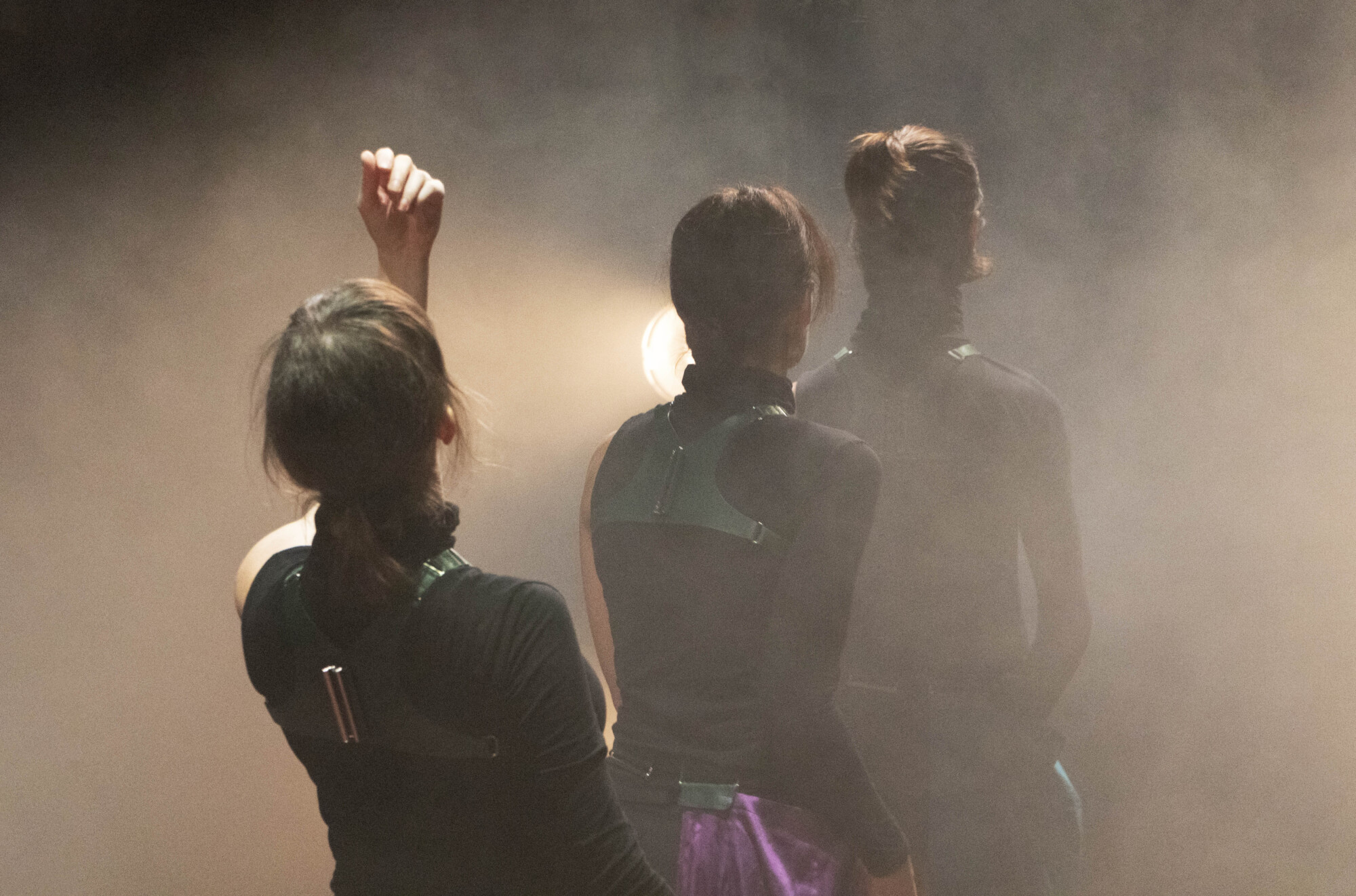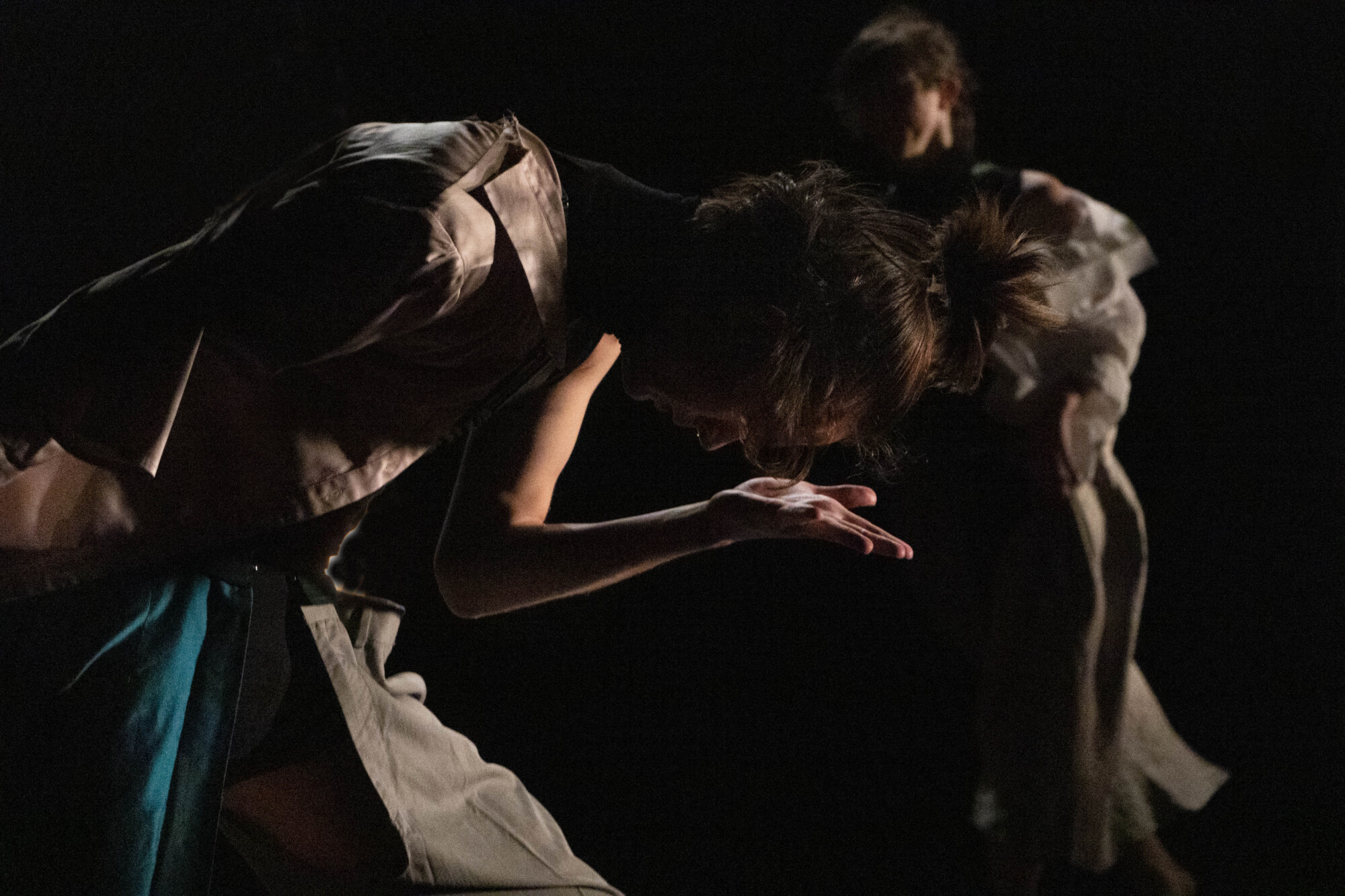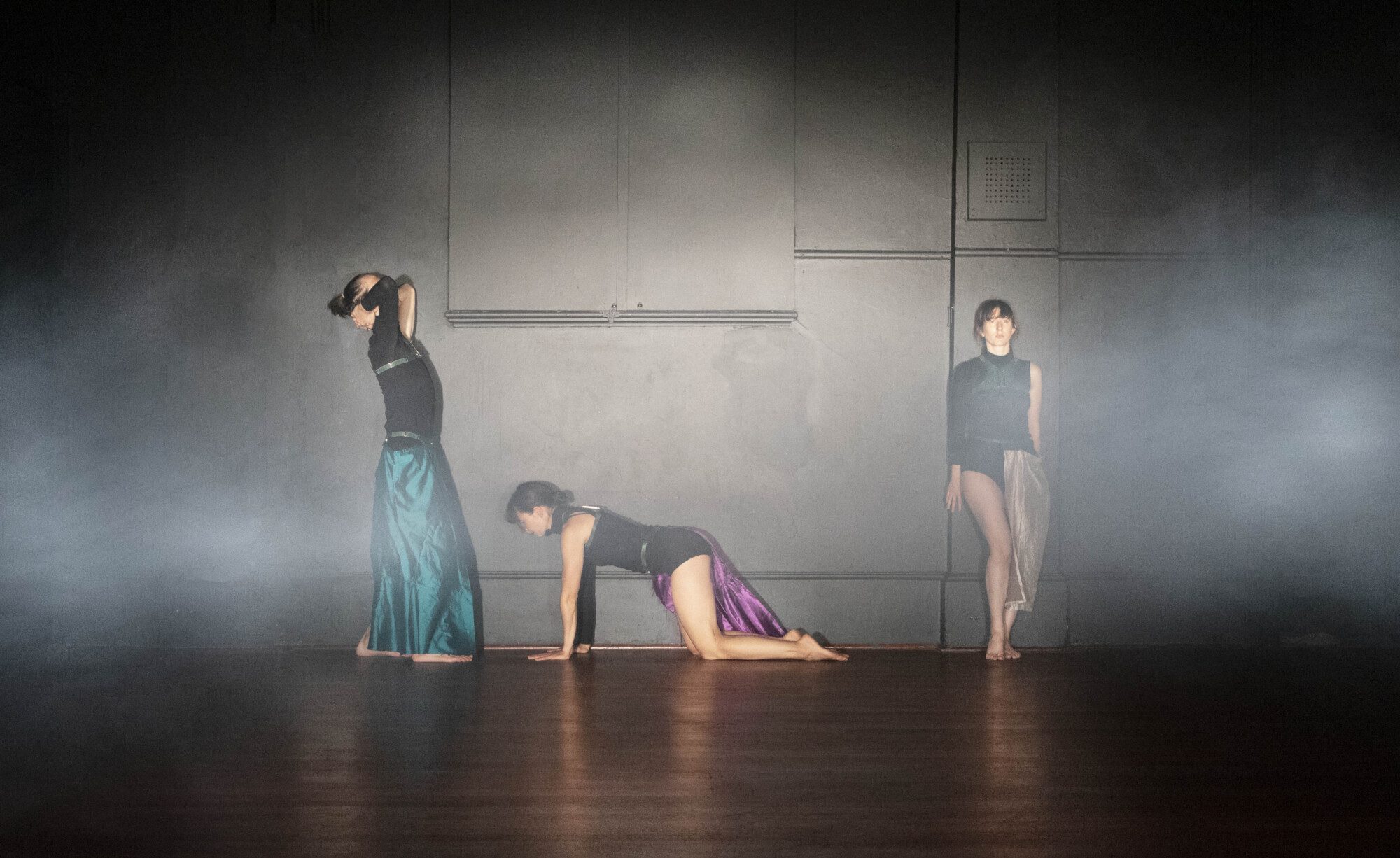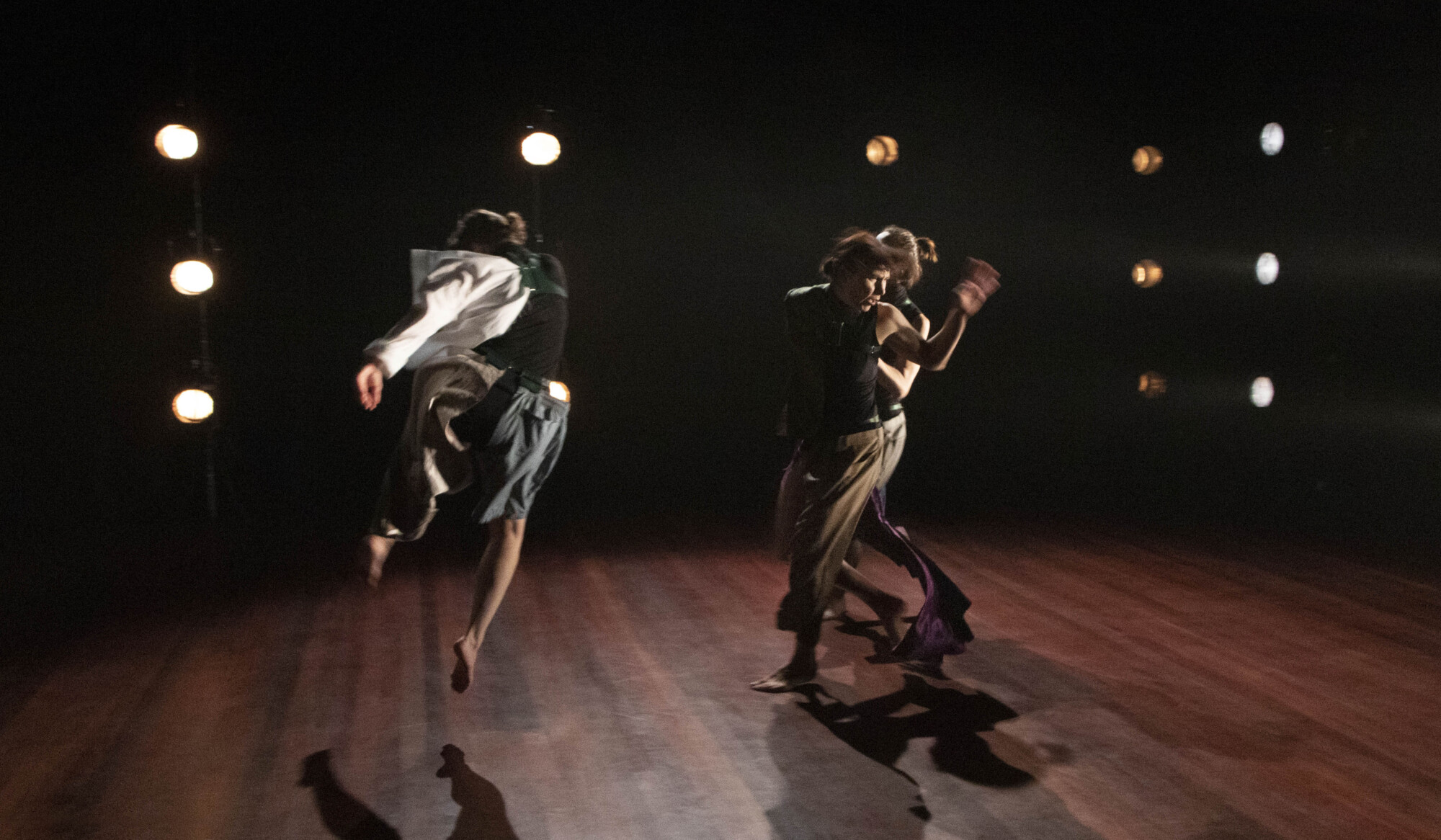 1/5
'Slow Calm Drama' (2021), Deanne Butterworth. Photo by Laura Banfield.
Borrowing techniques from the process of scriptwriting to examine the information transferred between bodies, Slow Calm Drama explores the social relations between three people and the role of spectator.
Started in late 2019, Deanne Butterworth, Alice Dixon, and Benjamin Hurley continued development of Slow Calm Drama together in 2020 in separate locations, exploring different ways to make choreography with a more static body. Driven by a desire for human connection in its absence, Slow Calm Drama uses the non-linear time-mapping of bodies moving through space and confused dialogue to create a fantastical, dreamlike collage that is constantly searching for ways to transform. In a zone of ambient crisis and unravellings, the performers negotiate the relationship between the individual and the group.
Choreographer: Deanne Butterworth
Performers: Deanne Butterworth, Alice Dixon, Benjamin Hurley
Sound: Michael Munson
Costume Designer: Laura Banfield
Lighting Designer: Govin Ruben
Associate Lighting Designer: Marty Shlansky
Secondment Dancer: Emily Laursen
Download Season Two 2021 Program
Read More
Deanne Butterworth is a performer, choreographer and teacher born in Perth and based in Melbourne. For over 25 years she has shown work across many platforms including, Next Wave Festival, Dance Massive, NGV, Dancehouse, Lucy Guerin Inc., Melbourne Fringe, Dance New Amsterdam (NYC), Hong Kong (with Jo Lloyd), West Space, Bus Gallery, Temperance Hall, and more. Her work traverses public and private spheres to include incidental performances and the role of the spectator. It has been situated in galleries, film, theatre, museums, & outdoors. In 2017-2019 she was a studio artist at Gertrude Contemporary creating multiple new works and in 2019 she was Resident Artist at Temperance Hall. Deanne has performed in the works of Shelley Lasica, Sandra Parker, Jo Lloyd, Phillip Adams, Shian Law, and others. Her most recent collaborative work, the highly lauded DOUBLE DOUBLE, was created with Jo Lloyd,  and has been performed at Ian Potter Museum of Art (2019), Liveworks (2019), and MONAFOMA (2020). Most recently Deanne was resident artist at The Pavilion, Fitzroy Gardens. 
Alice Dixon is a choreographer, dancer and performance maker working across contemporary dance, theatre and experimental and interactive performance.  She has worked with Australian/International artists including: Natalie Cursio, Monica Bill Barnes & Company, CHUNKY MOVE (Antony Hamilton), Opera Australia, Victoria Chiu, Reckless Sleepers, Phillip Adams BalletLab, Walter Dunderville, Eugenia Lim, Nebahat Erpolat, Emilie Collyer, Prue Clark, Deanne Butterworth, Victoria Chiu and One Step at a Time Like. Since 2014 she has worked in a collaboration with Caroline Meaden and William McBride (Alice Will Caroline), making and presenting: This is What's happening, Fallen O'er, Blowin' Up, Let's Go Up Here, Lady Example and Doors Shut, receiving awards and nominations including Australian Dance, Green Room and Melbourne Fringe awards. These works have been presented by Dance Massive, Next Wave, Arts House, Temperance Hall, Abbotsford Convent, NGV and Darebin Arts Speakeasy. They were awarded a Green Room for Best Dance Ensemble (2019). Alice has also created work for the Victorian College of Arts, Pieces for Small Spaces (LGI) and Private Dances (Natalie Cursio Co). She is currently working with Lucy Guerin Inc. and Rawcus on new works to premiere later in 2021.
Benjamin Hurley is a Melbourne/Naarm based independent dancer, choreographer, teacher and VCA graduate (2016). Originally from Alice Springs/Mparntwe, Ben's practice has been influenced by the companies and artists that he has worked with, including: PhillipAdams BalletLab (PABL), Arts Fission, Trisha Brown Dance Company, Strange Fruit, Alice Will Caroline, Isabelle Beauverd, Deanne Butterworth, Shelley Lasica, Emma Riches, Alessandro Sciarroni, Lee Serle and Victoria Chiu. Some performance credits include EVER and GLORY by PABL, Group Furniture and Top Ten Actions In This Scene by Deanne Butterworth, and Set and Reset/Reset by Trisha Brown Dance Company. Internationally he participated in the Venice Art Biennale's Danza Project 2019 and was awarded an Ian Potter Grant to participate in mentorship with Ivan Perez Dance Theatre (Germany) when COVID restrictions permit. He was a member of Temperance Hall's Exquisite Corps (2021) facilitated by Luke George and presented a solo work titled My Life Would Be Better If.
Laura Banfield is an artist based in Melbourne, Australia. She explores relationships between fashion, material and our bodies, and seeks to move beyond the conventions of what, how and why material is worn. Laura's work spans design (fashion, wearables, installations), photography and movement. Providing an avenue to question social and political dimensions of the body and material culture, her work has been exhibited both locally and internationally, including at NGV's Melbourne Design Week, Melbourne Spring Fashion Week and Berlin Fashion Week. She has collaborated with architectural offices OCTA and 227768c on numerous site-based installations, and teaches within the Bachelor of Fashion (Design) program at RMIT University.
Michael Munson's work embraces a wide variety of contemporary practices and modes of performances within contemporary music, whilst maintaining a commitment to the heritage of the avant-garde and a keen awareness of current trends in the vastness of the techno/acoustic ambient genres. His diverse skills stem from 35 years of consistent fascination with the creation, performance and investigation of music. His extensive knowledge has been further enhanced through distinguished teachers (Karlheinz Stockhausen & Miller Puckette). He has collaborated with many pivotal musicians, visual artists, & film directors including Alexander Knox, Tove Storch, Robin Fox, and Fiona MacDonald. Michael studied Music at La Trobe University, Melbourne with John McCaughey and with Miller Puckette at the University of California San Diego. He has collaborated on projects with Deanne Butterworth since 2010.
Govin Ruben is a Malaysian/Australian performance maker, designer, director and creative producer based in Melbourne. He is also director of TerryandTheCuz, a Malaysian/Australian company which has created an array of interdisciplinary arts projects around the world. In recent years, He has initiated, steered, directed and designed multiple international collaborations. These include: Klue,Doh!, a work in theatre, Flatland an adaptation in dance, SK!N a contemporary performance based on true stories about Human Trafficking,  Citrawarna, Colours of Malaysia 2017 a cultural spectacle set in the heart of Kuala Lumpur, Thicker Than Water and the Off-Broadway season of  MADE IN AMERICA both presented at The Public Theater in New York City and most recently HuRU-hARa, a hybrid concept/venue at the 2020 AsiaTOPA Festival in Melbourne. Govin is a Board Director for The International Society for the Performing Arts (ISPA). He has been nominated for a New York City Innovative Theatre Award, 7 Melbourne Greenroom Awards and a Royal Welsh Theatre Award. He is a Greenroom Award winner for Innovation in International collaboration for his work SK!N and 5-time winner of the National Arts Award in Malaysia for his productions Klue,Doh! and Flatland.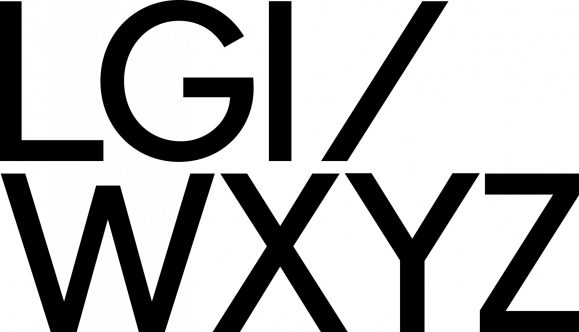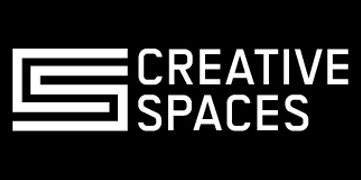 'Slow Calm Drama' has been supported by the Australia Council for the Arts and Dancehouse. The work commenced in November 2019 while Artist in Residence at Temperance Hall and further developed with the support of a City of Melbourne COVID19 Quick Response grant, Creative Victoria Sustaining Creative Workers Fund, City of Melbourne Creative Spaces program through a residency at The Pavilion, and supported by LGI through a studio residency at WXYZ Studios. Many thanks to the wonderful collaborators for their generous contributions to this work and a big thanks to all at Dancehouse for their support.